We bring experiences from all over the world to your living room.
A mobile app that connects guests interested in trying new things and meeting new people with hospitality and entertainment venues and experts from around the world.
Available soon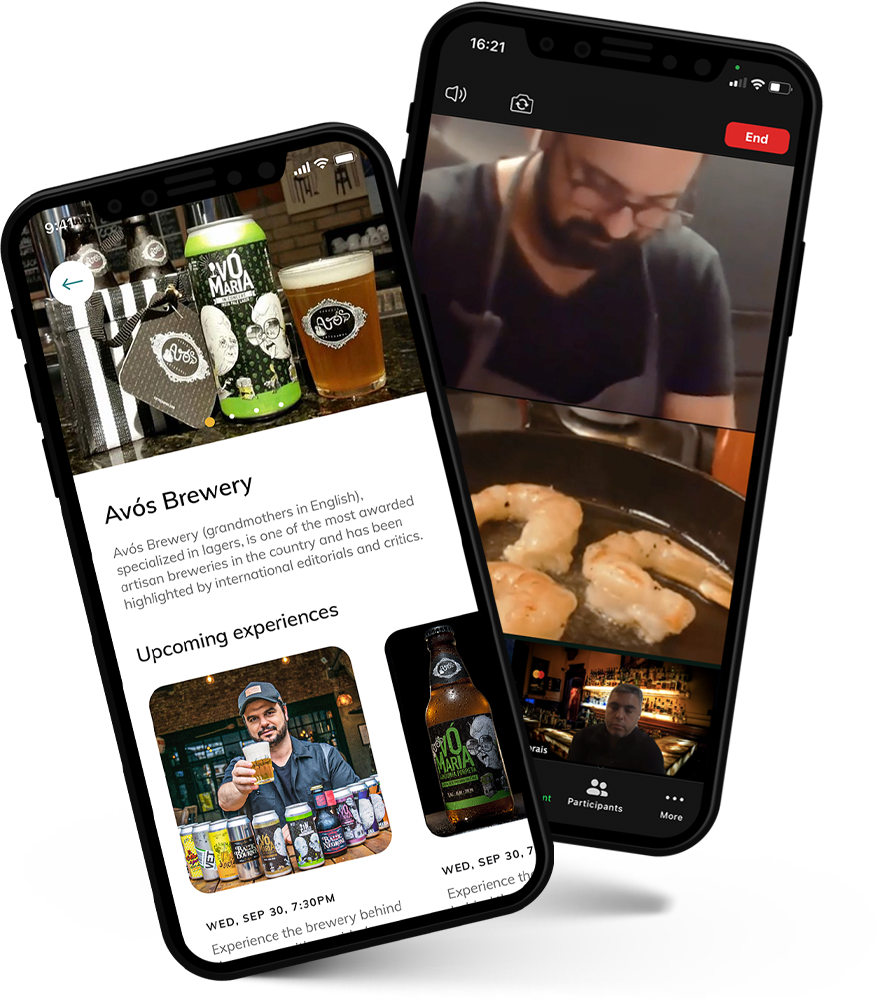 How can I experience it all?
Easy peasy! Just follow the steps below and have fun!
1. Download the app and find a place that inspires you.
2. Book an experience from your selected venue.
3. Save the date and be prepared for your experience.
4. Click on the Zoom link and enjoy!
What do I get?
What you like the most, can lead you to unique experiences.
Cook with the chef using your own ingredients as you watch him prepare the recipe live.
Learn how to prepare refreshing drinks with expert mixologists.
With the guidance of professional sommeliers discover how to set the perfect pairing for your next special diner.
Boost your morning coffee routine by learning more about the roasting process.
Tour a winery or brewery guided by local experts.
Go beyond online classes.
Learn the tricks and trends from professionals as they guide you backstage at chocolate factories, vineyards and breweries.
Impress guests at home as our chef teaches you how to prepare a unique dessert.
Travel the world from the comfort of your home.
Enjoy and have fun at the most inspiring places.
Renowned venues and their experts will introduce you to unique content where interaction is always welcome.
Great minds think alike!
Meet new people from around the globe, and experience an exciting and engaging new platform, together.
Our Team
Meet the talent behind the scenes

Want to be a plugn.city venue?
Then tell us about your exciting spot. We are looking for those who love to share, teach, lead, and host.
We are here to help you become the best host you can be. In no time at all you will be offering amazing experiences to your new guests.
Subscribe our Newsletter
Get in the known and discover everything we have in store for you, from new and exciting spots to our latest news.